Discover more from Sharvesh
musings about books, tech, history and crypto stuff
Napoleon fell off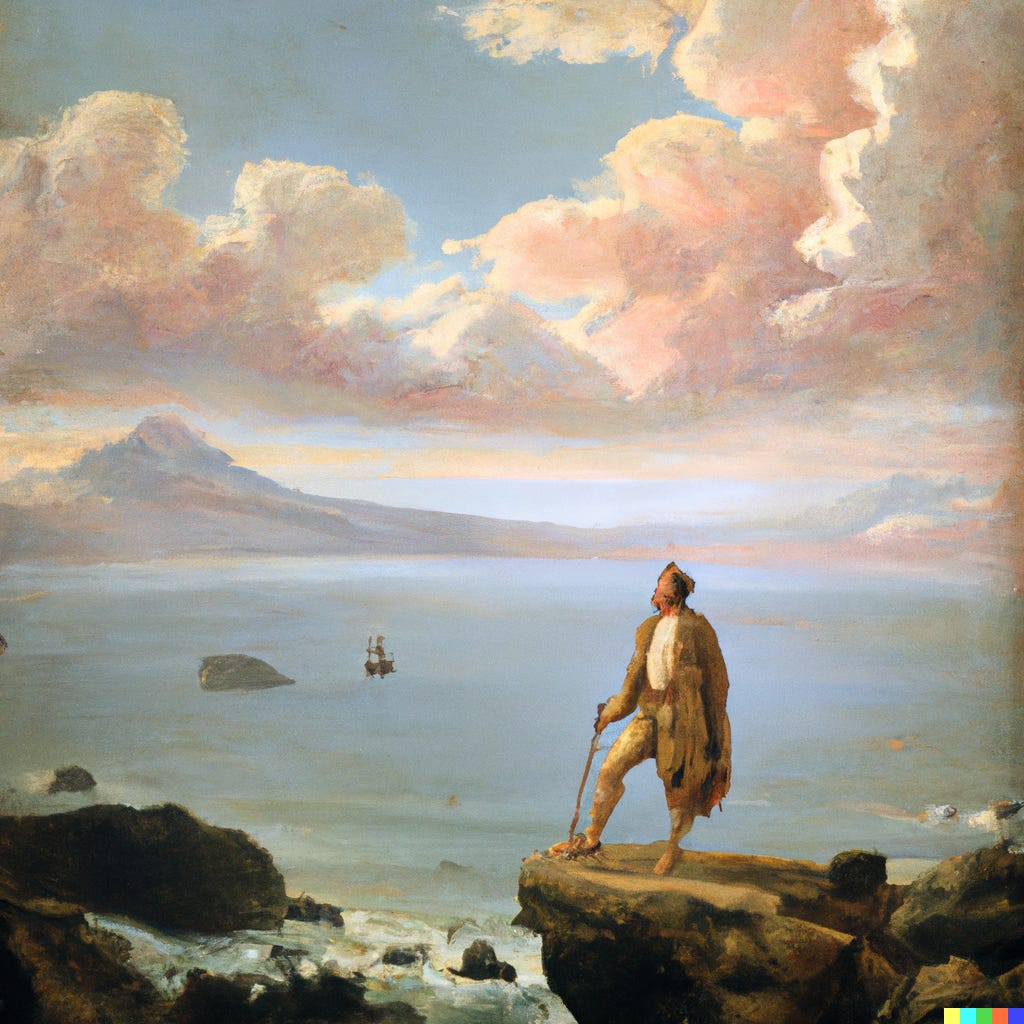 There have been many dictators throughout history who fell off.
One thing that stood out about Napoleon was that he was exiled to live the rest of his life in a small island in the South Atlantic Ocean after he led his army to conquer Europe in 1812.  Like his fellow dictator peers he tried to end things on his own accords but failed at it not once but twice!!
Here's what Napoleon's empire looked like at it's peak.  
It was pretty huge with a total area of 2.1 million km²
Then he was exiled to this tiny island with a total area of 121 km² 
In crypto terms this is the equivalent of buying $2.1 million worth of Luna when it reached $4 and then watching it drop to $0.00026704 making your $2.1 million $121.
Here's the St. Helena overlayed ontop of Singapore to show its size.
In 1814, Napoleon Bonaparte was forced to abdicate the throne of France. He was exiled to the island of Elba, off the coast of Italy. In early 1815, Napoleon escaped from Elba and returned to France.
He was defeated by the British and Prussian armies at the Battle of Waterloo in June 1815. Napoleon was then exiled to the island of Saint Helena, where he died in 1821.
Napoleon's fall from grace was swift and dramatic. In less than a year, he went from being one of the most powerful men in the world to a prisoner on a remote island.
His defeat at Waterloo ended any hopes of a return to power. Napoleon spent his final years in exile, far from the glory and acclaim he had once enjoyed.
p.s. here's why he was exiled instead of being executed
Turns out it was because Napoleon was crowned a royal by the Pope so he was technically royal and they didn't want to execute a 'royal'. Moreover, killing Napoleon could have lead to resistance movements or people seeing him as some type of martyr. Makes sense. At least that's what this guy on reddit claims.