Discover more from The Sharvenium
musings about books, tech, history and crypto stuff since 2019
The Man Behind Shopee and Garena Free Fire - Forrest Li Life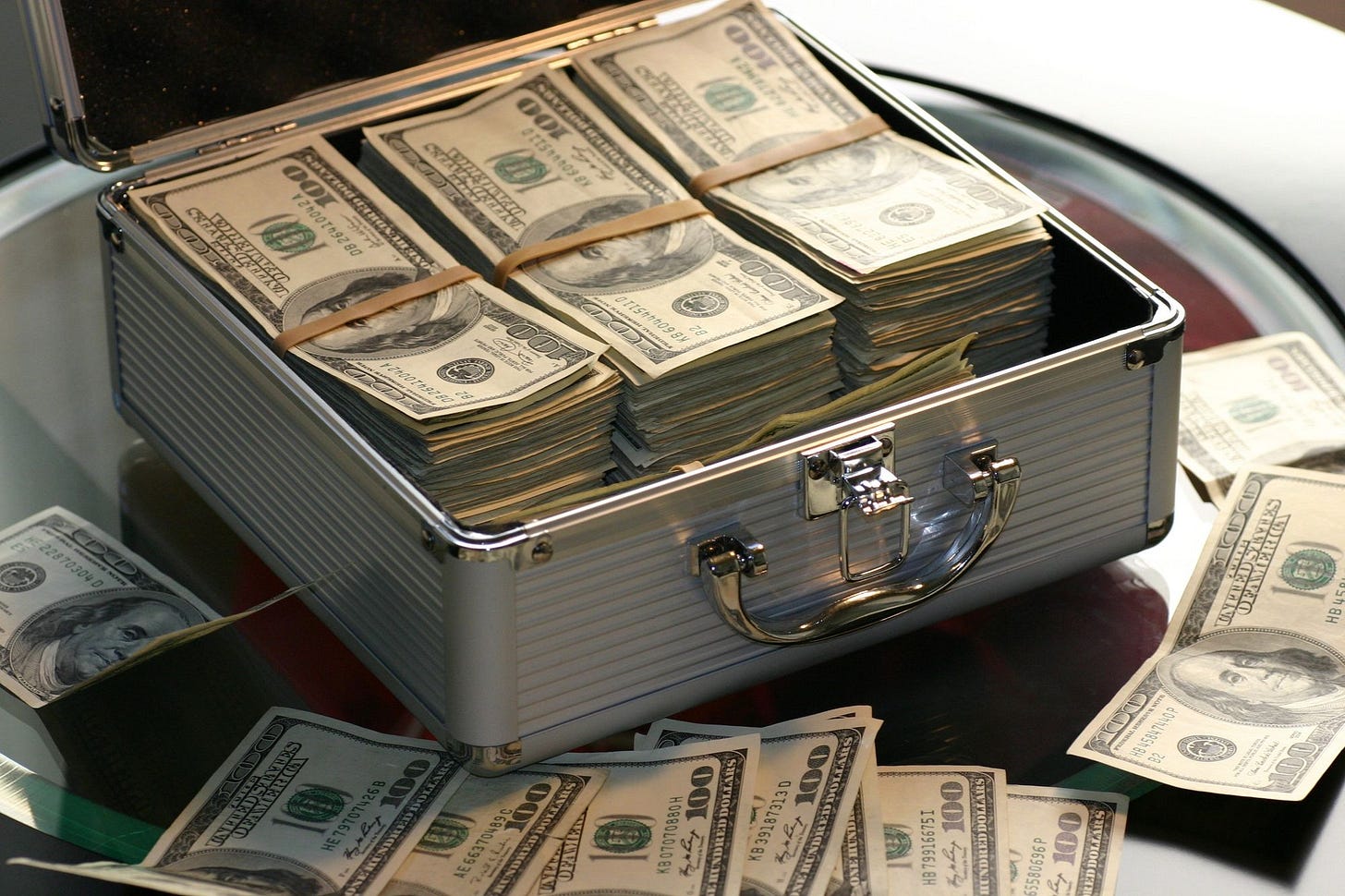 Do you know what's the richest/biggest company in Singapore today!? Who is Forrest Li!? He is the founder of Garena Free Fire, Call of Duty Mobile, and Shoppe which is all under Sea Limited which is the most valued company in Singapore today.
According to the Forbes billionaire list, He has a current net worth of almost $10 billion dollars which he made in just a decade and is the 5th richest person in Singapore.
This is mainly due to the huge increase in Sea Limited Stock this year.
Just this year alone, it has increased from $40 a share to over $180 a share which is a 360% increase.
So here is his story.
He graduated from Shanghai Jiaotong University with an engineering degree and an MBA from Stanford Graduate School of Business in the USA.
He started the gaming company Garena in his early 30s in Singapore and it quickly became a larger player in the gaming industry.
Currently, Garena is a game development company that is home to many popular games such as Garena Free Fire released in 2017, and Call of Duty Mobile-first released in 2019.
Garena Free Fire is a battle royale mobile game similar to PUBG and Fortnite and has over 80 million daily active users and a peak of over 100 million daily users in quarter 2 of 2020 which is absolutely insane.
It has been downloaded over 500 million times making it the third most downloaded game of all time on android beating games like subway surfers.
This is INSANE.
Now moving to Shopee - his e-commerce company.
Shopee was first launched in Singapore in 2015 as a social-first and mobile-centric marketplace where users can browse, shop, and sell.
It serves users in Southeast and East Asia as well as in South America in countries such as Singapore, Malaysia, Thailand, Taiwan, Indonesia, Vietnam, the Philippines and Brazil.
Although there were already many other e-commerce businesses in these regions such as Lazada, Tokopedia, and Ali Express, Shopee offered secure online shopping through its escrow service called "Shopee Guarantee" where it withholds payments to buyers until buyers have received their orders and quickly rose to the top in the region.
Shopee has doubled its revenue year on year from 2017 and is expected to hit over $3.5 billion in revenue this year alone which is insane for a 5-year-old company.
Another interesting thing is that he is a big football fan and admires Cristiano Ronaldo. So he hired Cristiano Ronaldo to be Shopee's brand ambassador to promote Shopee all over South East Asia. When Ronaldo visited Singapore in 2019, his fans cheered at his arrival and even visited local primary schools to interact and inspire the children.
Sea Limited is also backed by Tencent which now has a 20% stake in the business. Tencent is a giant Chinese corporation valued at over 700B dollars.
Garena and Shopee have lead to the increased valuation of SE in the stock market and Sea Limited is now Singapore's most valued company at a market cap of $89 Billion dollars in just a decade which is mind-boggling.
So what can we learn from Forrest Li? Although many companies have been around in the same industry for many more years or even decades, when you find a gap in the system and build a product focusing on what the people want in a unique manner, you can rise to the top quickly while helping people on the way up.
So what is Forrest Li telling young people like you and me? He has proven that it is possible to start from humble beginnings and through following the rainbow become a billionaire in just a decade. We can also take advantage of opportunities every in the digital world and succeed.
It doesn't matter if you are first, you just need to be the best.
Stay Epic! ✌🏽
Sharvesh
💌 This post orginally appeared in my email newsletter. Subscribe below 👇